Meet BYBIT's futures GRID-boots!
You are fond of artificial intelligence and automation technologies that make life easier? In this case, we have prepared something for you.
Test the new BYBIT GRID futures-our novelty in the line of trading bots that simplify transactions.
But first, we will figure out the Grid trading strategy.
Grid trading (or net trade) is a trading strategy that includes the placement of orders higher and lower than the set price using the "price grid" of orders. The price mesh consists of orders with gradually increasing and decreasing prices. The essence of this strategy is to make several purchases at a predetermined price and further selling positions when the price rises above this level. Or vice versa – a trader can sell at a predetermined price, wait until the price falls to the desired level, and make purchases.
What are the advantages of a futures Grid Bottom?
🤖 24 -hour automatic trade: The use of futures Grid bots eliminates the need to track price fluctuations. Just enter data about your positions, and the bot will do the rest of the job.
🤖 Three modes – long, short and neutral: In Long-mode, the bot will open and close only long positions. In short mode, the bot will open and close only short positions. In neutral mode, the bot will open or close short positions above the market price and open or close Long-position below the market price.
🤖 Increased profitability with the credit shoulder: trading with the credit shoulder and increase the size of your position to get a higher profit.
🤖 Suitable for beginners: never traded futures? Do not worry. Futures GRID bots simplify trading for beginners without experience in trading.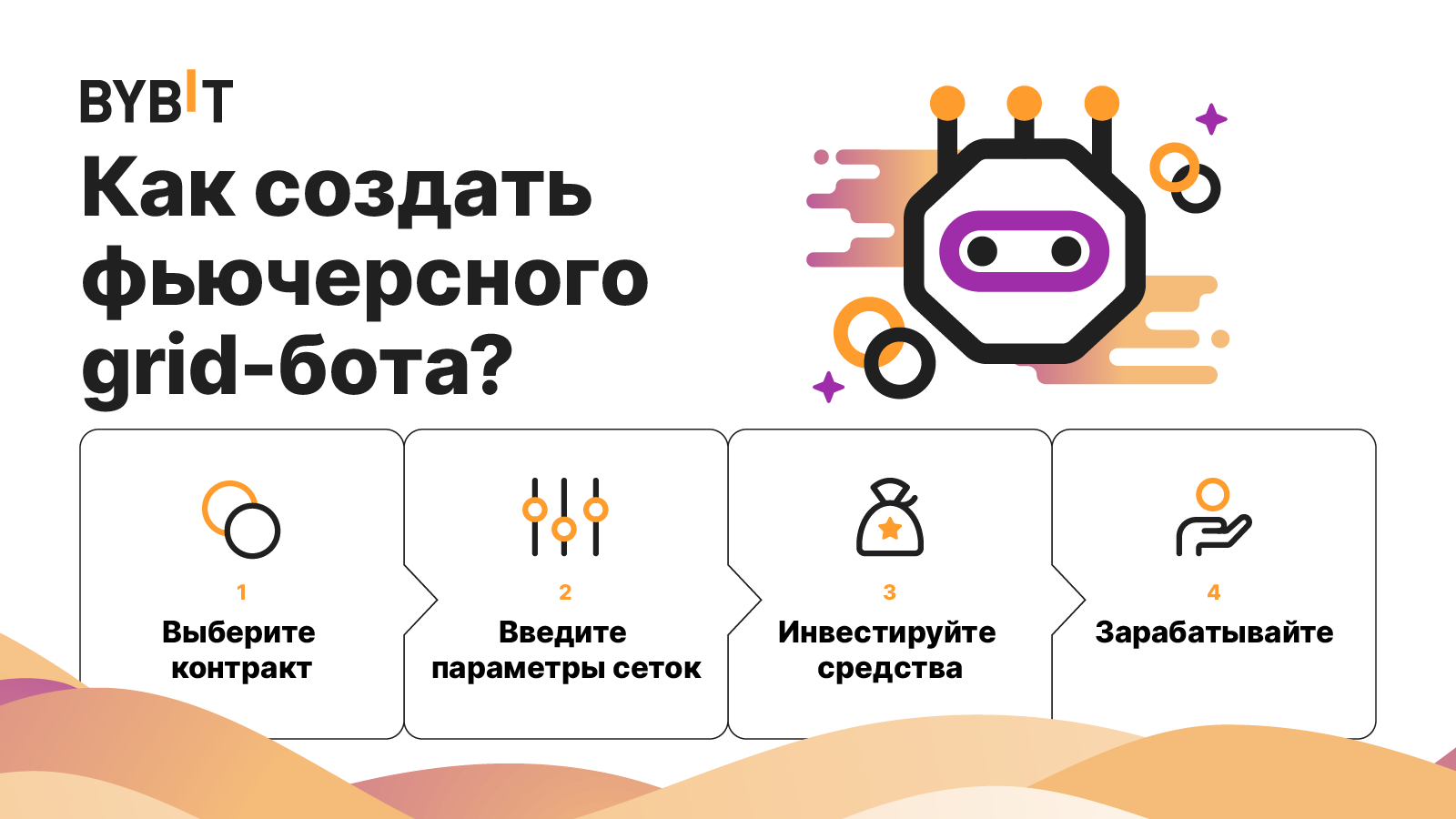 GRID bots have a number https://gagarin.news/news/more-harm-than-good-circle-speaking-about-the-launch-of-central-bank-digital-currencies/ of advantages that allow you to increase profits and manage risks regardless of trading strategy or professionalism of the trader. Meet the future with BYBIT's futures Grid bots. Follow the link below to create your futures Grid Bottom!