What are caste -dedicated and non -kastodial cryptocurrencies?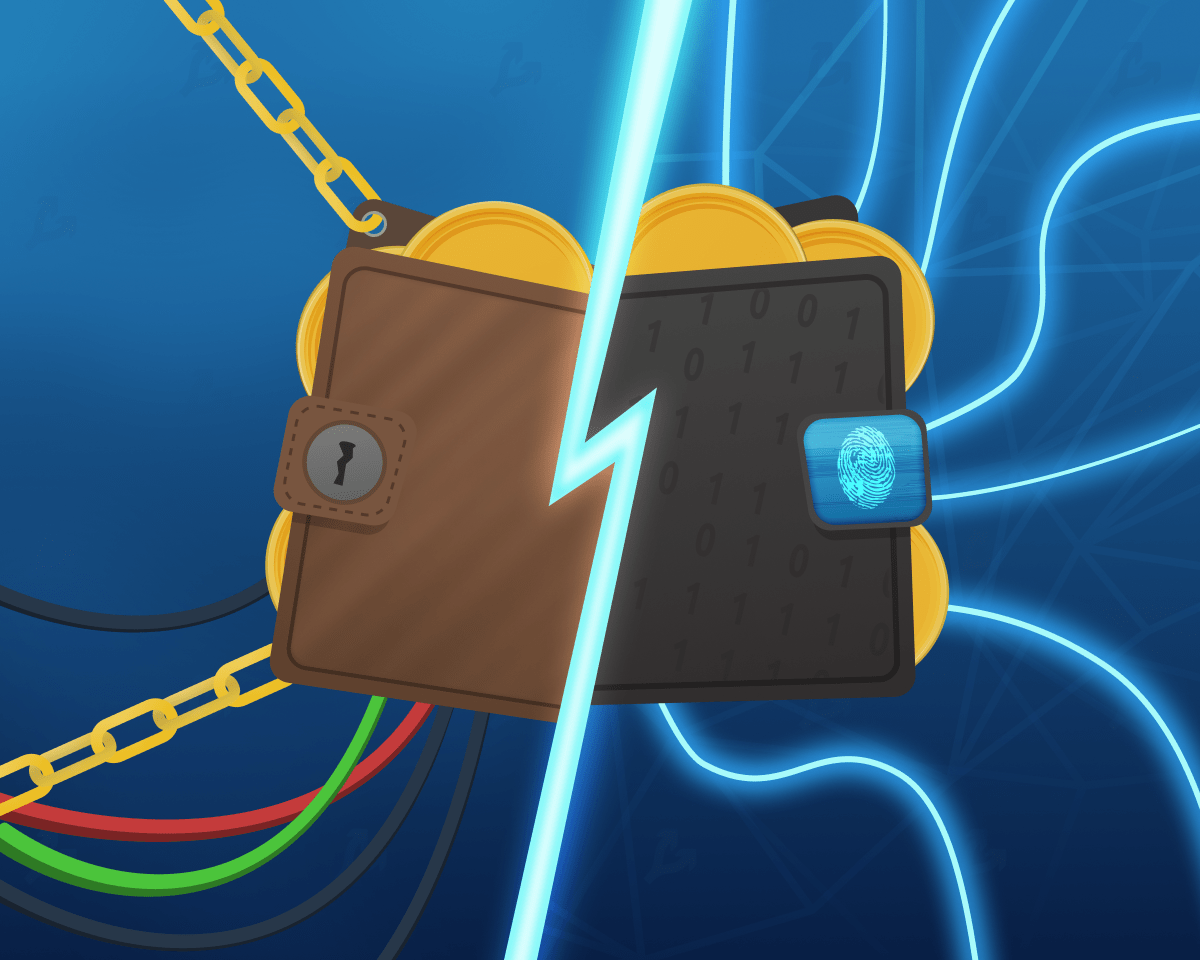 Cryptocurrency wallet is a tool for interacting with cryptocurrencies in the blockchain. Using it, you can create and manage addresses for storage and translations of digital assets. In fact, this is an application with the interface and various functions of managing the address and the cryptoactics stored in it.
What is a public and private key in a crypto?
When creating the address, the wallet generates keys – cryptographic identifiers, a kind of "personality certificate", with the help of which you get access to the funds in your account (address in the blockchain).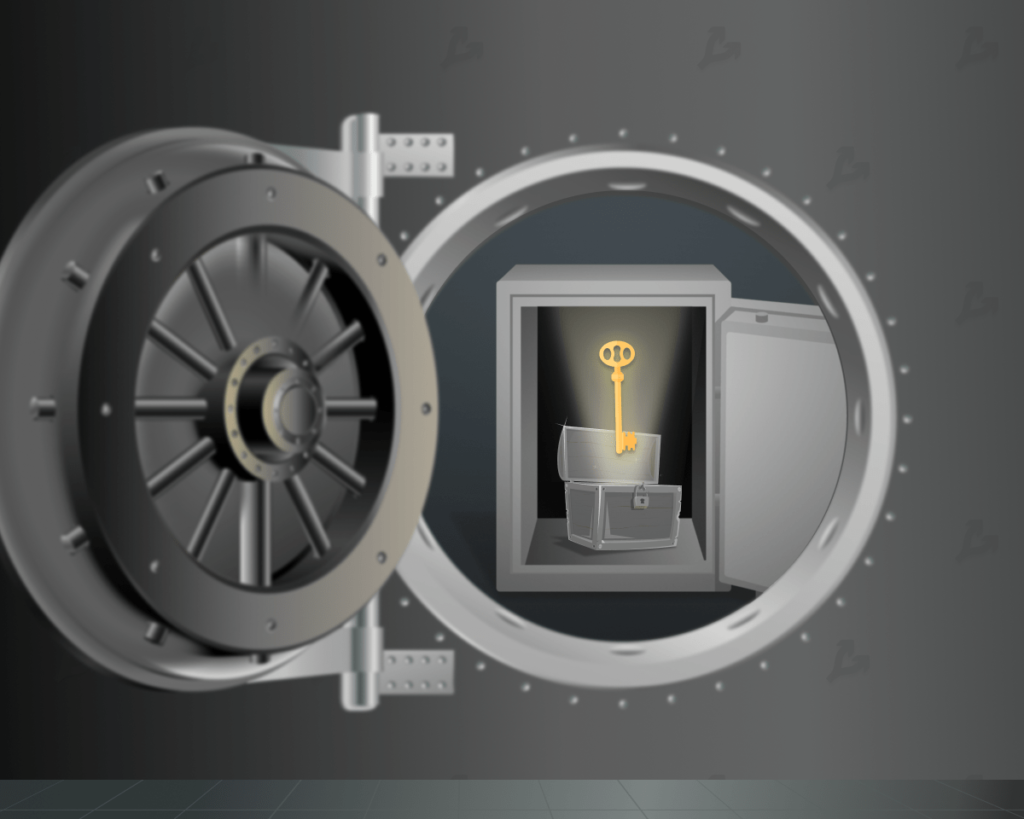 The built -in castodial wallet has centralized crypto -rhizas. Although each client has a separate account and balance, all funds are stored in a small number of addresses controlled by the exchange. This simplifies work with trading tools and allows you not to pay for transactions inside the platform.
Individual customers rarely encounter castodial wallets outside of special applications. However, such decisions are often used by institutional investors – companies that operate with large amounts. They transfer cryptocurrencies for storing a professional company with a high level of security and other services, such as insurance. Famous Castodians: Xapo, Bitgo, Gemini and Coinbase Custody.
What are the disadvantages of castodial cryptocurrencies?
The main disadvantage of castodial cryptocurns is the opportunity for Castodian to gain access to customer cryptoactives.
The exchange administration owns private and public keys to addresses on which customer cryptocurrencies are stored. Centralized storage of a large amount of funds makes trading platforms of frequent goal of hacker attacks. As a result of hacks, individual users can lose their cryptocurrencies.
In addition, a crypto -country is a legal organization that is obliged to obey the law and the requirements of law enforcement agencies. At their request, she can both provide customer data and freeze their funds in the wallet. For example, in the case of sanctions or arrest of property by court decision.
An unpleasant moment may also be the lack of access to its own assets during technical work, since Castodian can turn off access for users if necessary.
What is a non -kastodial cryptochell?
Nexual cryptocurrency wallet retains a complete control of its funds for the creator of the address, since it does not transfer their private keys to anyone. This application cannot freeze users or manage them, but at the same time is not responsible for their safety.
Usually this is an application that can be downloaded to a PC, mobile device or to the browser. To create an address in the blockchain through a non -kastodial application, you do not need to go through KYC.
The publication of their source code is given to popular reliability to popular non -core wallets. This allows independent experts to make sure that the application is really safe. Also, such projects often support the whole community of programmers.
Which wallet is better to use – casteodial or non -codium?
Funds involved in trading or investments (in the same stake) can be stored in a caste -based wallet of a third -party application (for example, on the exchange). However, you should strengthen the security of the profile, in particular, configure two -factor authentication.
And we recommend that unused digital assets in your own non -codial cryptocurrency, which only you have access to a private key.
What are "hot" and "cold" wallets?
All wallets are https://gagarin.news/news/ukrainian-security-services-arrested-a-cryptocurrency-wallet-used-to-receive-money-for-russian-troops/ divided into two types: "hot", existing only as digital applications, and "cold", which is based on a physical medium.
It will be enough for a novice user to start a "hot", or a software wallet. They can be used on almost any platform and device.
One of the most popular "hot" crypto-shots for Ethereum and EVM compatible networks is Metamask. Also, ETH and the ERC-20 standard tokens can be stored in Myetherwallet. Bitcoin often use the time -tested crypto storage – Electrum.
There are multi -core wallets that support many blockchains at the same time, for example, Exodus, Blockchain.Com or Trust Wallet.
"Cold", or hardware wallets are devices the size of a flash memory card, in which crypto activists are stores offline. This gives maximum protection against hacker hacks. To make the translations of the "cold" wallet, you need to synchronized with the blockchain through a computer connected to the Internet.
How non -kastodial wallets influenced the crypto industry?
This category of wallets provides users with quick access to decentralized finance protocols (Defi), Web 3.0, as well as to markets of non -replaced tokens (NFT). For example, the Uniswap trading protocol does not require registration and passage of KYC and AML procedures. Instead, the user connects to him through his browser wallet with Ethereum support.
Necmphadial cryptocurns are safe?
Popular non -kastodial cryptocurns are reliable, but still have their shortcomings.
If the private key and the phrase for its restoration are lost, the funds will also be irrevocably lost. It is worth being particularly careful with "Brainwallet", that is, with data storage in your memory or on paper.
From the point of view of safety, the best solution is hardware cryptocurns (Ledger, Trezor or Keepkey), although they are not so easy to use, but may also have vulnerabilities in the code or get lost. They can also steal them. "Cold" wallets are recommended for storing large volumes of cryptocurrencies.
How to set up a non -codium wallet?
Registration and configuration of a cryptocurrency wallet takes a couple of minutes. You just need to download the application to a mobile device or connect as an extension for a browser (for example, for Google Chrome). Then you need to enter the password and name. The application also generates sid-fraz, which must be preserved in a safe place. After that, with rare exceptions, you can start using a wallet.
How to protect your cryptocurrency wallet?
Make sure that the secret phrase (sid-fraz) was in a safe place to restore the crypto. Do not tell it to anyone, write it on paper or engrave on a metal plate.
It is not recommended to make a digital copy of confidential data, such as cid-fraz or password from cryptocurrenc. It is unsafe to take a picture of the phone screen, send a copy of the secret phrase by e -mail or store in an appendix on a mobile device that is connected to the Internet. Information can be stolen using malicious .
Fear the phishing. This is a type of fraud in which scams receive a login and password for a wallet by simulating a site of some popular crypto service. Fishing links are very similar to the URL of the real application, but still differ from it 1 or 2 characters. Therefore, carefully double -check the addresses of the sites (or better save them in bookmarks) on which you enter data for access to your means.
Be careful with emails. If you are asked to report confidential information about the cryptocurrent, ask you to switch to unknown websites or send assets, do not follow the link.
Do not store cryptocurrency on only one wallet. Determine in advance for what purposes you need assets and share coins. Those that will be needed for quick operations can be left in a castodial cryptocurrent, those that you are going to store are better to save in non -core.
If you decide to leave assets on the casteenal wallet of the crypto -tank, – configure the account security: connect a two -factor authentication, pass the verification by phone number or email.