Research: Public mining companies suffered losses due to cryptosim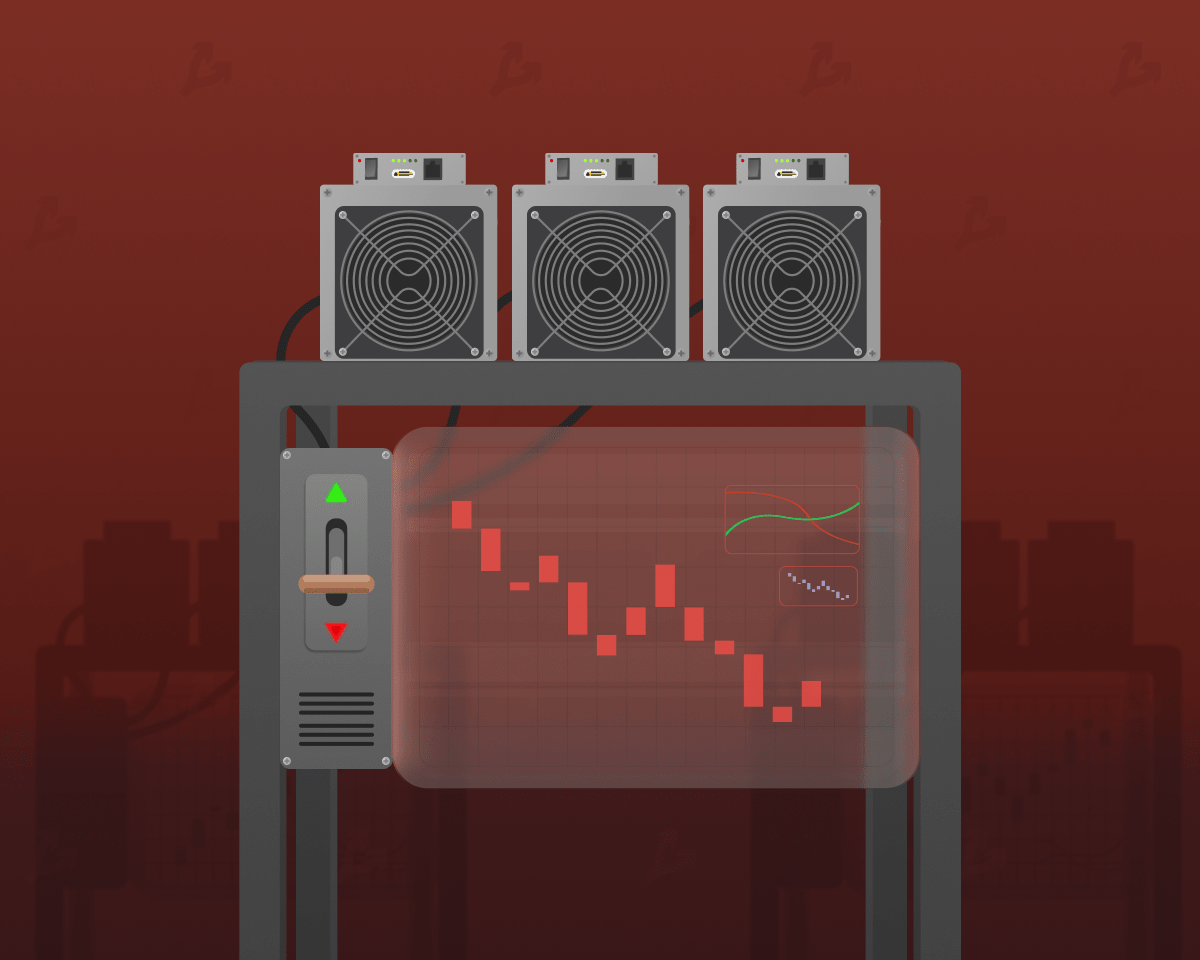 The overwhelming number of public mining companies reflected retained loss on the balance sheet, despite the successful 2021. Such results were obtained by Arcane Research analysts.
Howing Things Going in the Crypto Market?
🔹 An uplift Tuesday Morning for #btc
🔹 The FEARFULNESS AMONG CRYPTO Market Participants Continues
🔹 The Crypto Market Stans Strong Amid Macro Volatility
Read More in OUR LATEST Market update: https: // t.CO/VA4Z2CAWB
– Arcane Research (@arcaneresearch) September 27, 2022
Experts studied the financial statements of Argo Blockchain, Bitfarms, Cleanspark, Stronghold, Hut 8 Mining, Marathon Digital Holdings, Riot Blockchain, Core Scientific.
They found out that only the first had retained profit of $ 26 million, while the rest in this list – retained loss in the range from $ 137 million to $ 1.3 billion.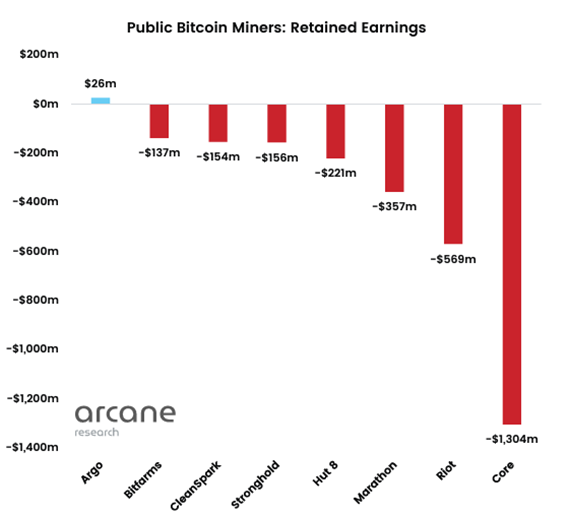 Retained loss of $ 1.3 billion in Core Scientific is due to the negative revaluation of Goodwill from the purchase of BlockCap in July 2021 in the amount of $ 788 million. The identified net assets of the latter at the time of the transaction amounted to $ 142 million, while the purchase price is $ 1.2 billion.
In other words, the majority in this list "lost money for many years". Experts explained the situation that arose with high administrative expenses, unsuccessful investments in the first cryptocurrency and excessive expansion during the bull market in 2021.
The companies could not benefit from a favorable situation last year, when at the peak the margin from Bitcoin's extraction reached 1260%. Now the indicator has reduced to 85%, but it must cover operational expenses in the form of depreciation of equipment and salaries.
"This should be a warning that in some of these companies, costs may get out of control. The adoption of appropriate risk management strategies and the reduction of administrative expenses should be priority ", – The experts suggested.
Recall that in September, a mining company and an infrastructure provider for cloud mining Compute North filed a bankruptcy statement.
In April, Arcane Research Analysts noted that the fall in bitcoin and the hashReit increase will put pressure on the profitability of cryptocurrency extraction.
In June, experts stated that the yield from mining fell to the levels of 2020.
Some companies were forced to reduce bitcoin reservations. In July, the trend continued. The situation was aggravated by the heat in Texas, which led to the peak consumption of electricity and a jump in prices, forcing the company to temporarily stop activities.
In September, Arcane Research came to the conclusion that despite the unfavorable market conditions, public industry companies retain financial stability.
Read the FORKLOG Bitcoin News in our Telegram-cryptocurrency news, courses and analytics.